Welcome to the parish Church of St Mary's, Nunthorpe,
where you can be sure of a warm welcome.
The parish of Nunthorpe is situated on the southern edge of Teesside, in the Diocese of York. It is a largely residential community of over 9,000 people straddling the boundary of two local authorities: Middlesbrough and Redcar and Cleveland. It marks the transition from the urban settlement of Middlesbrough to the rural and moorland areas to the south.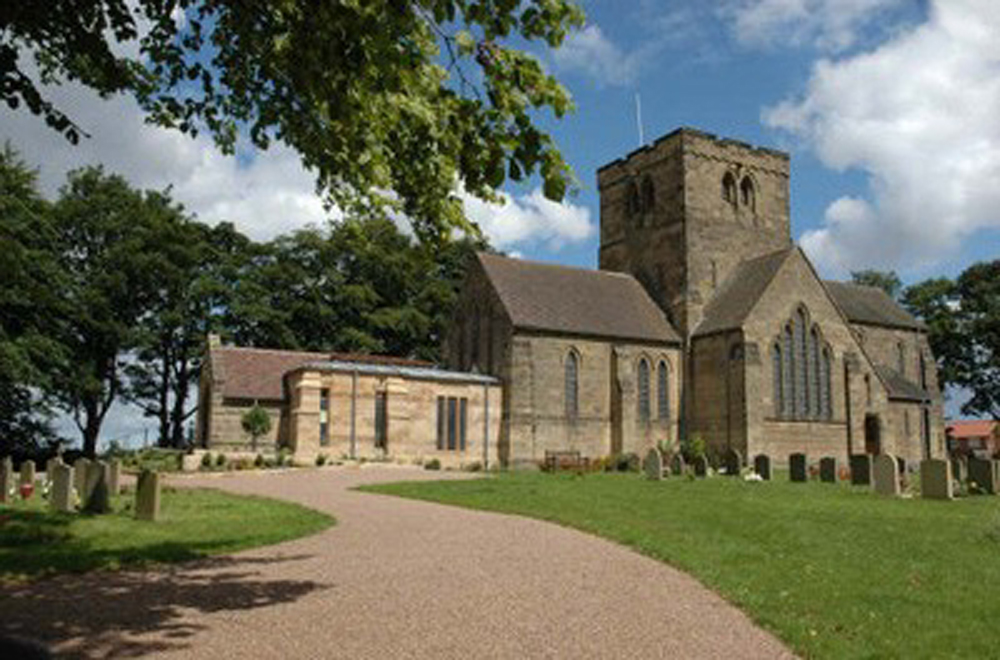 The church, situated on the south edge of Nunthorpe, towards Great Ayton and Stokesley, has a spectacular view of the Cleveland Hills, including Roseberry Topping, and the North Yorks Moors, making it a beautiful venue for weddings.
St Mary's church lies within a growing community of active people and we like to think there is something for everyone.
Church Postcode: TS7 0PD - Church Hall Postcode: TS7 0JU
We are please to announce that the Reverend Tessa Stephens has been appointed as the next Parish Priest for St Mary's.
She will be collated and installed on Sunday 8th April 2018 at
St Mary's Church at 3pm.
The Bishop Of Whitby announced it as follows:
I am very glad to be able to announce that the Reverend Tessa Stephens has been appointed as the next Parish Priest for Nunthorpe.
Tessa has been Chaplain to Teesside University and Associate Minister at St Barnabas', Linthorpe, since 2015.
After studying languages at Leeds University, Tessa worked in the service and financial sectors. Responding to God's call to ordained ministry, she studied at St John's College Nottingham. She then served as Assistant Curate in the parish of Hipswell, which covers the civilian areas of Catterick Garrison.
In her present post, Tessa has developed the work of university chaplaincy, including its relocation within the campus, and has had particular responsibility for discipleship development courses in St Barnabas' parish.
The PCC and diocesan authorities are now following the detailed legal procedures confirming Tessa's appointment as Vicar.
I am sure that St Mary's people will enjoy meeting Tessa, her husband Gerard and young family. They will move to the Vicarage in Gypsy Lane in time for Tessa to be collated and inducted at St Mary's Church on Sunday 8 April at 3pm. Please keep them in your prayers as they prepare for this new stage in Tessa's ministry and their family life.
XPaul Whitby